From the very beginning, BlueprintNYC has been producing training and compelling adult learning programs for a variety of brands. Going beyond written content, we create environments that influence awareness and shift behavior. Through immersive workshops, innovative exercises and rousing general sessions, our approach evokes positive and measurable changes that our clients have come to rely on year after year.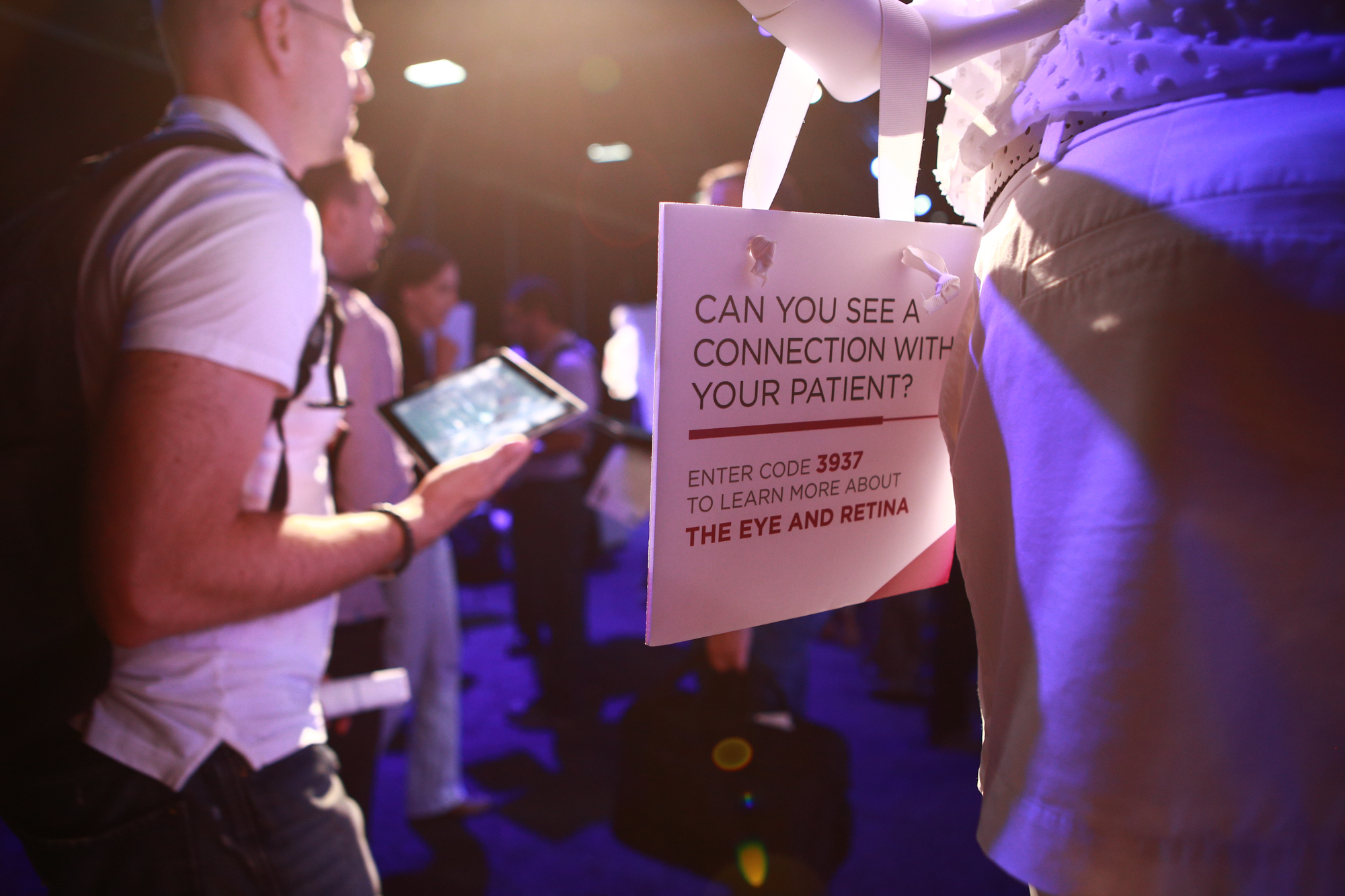 Description
What's it like being dared to take an original concept and reimagine it – yet again? That's just what one client asked BlueprintNYC to do for another one of their brands – and we were up for the challenge. Directly following our very first Exploratorium we were asked to engage this brand in another unique way – the Expo. Self-paced learning exhibits, improv classes and highly specializing technology allowed for a one-of-a-kind meeting that pulled through the excitement and energy of a full-blown Exploratorium.
Challenges
Creating an innovative meeting experience that gave autonomy to the participants through brand engagement and expert training. Allowing participants to engage in activities at their own pace while continuously being immersed and absorbed in the content. Providing an Exploratorium-feel with a reduced budget and space.
Solutions
We designed activities in a similar way to an Exploratorium but placed them in contiguous meeting rooms. This allowed sales representatives to flow freely throughout the spaces. The core learning was focused on three key areas: Team-based Competition, Selling Behavior Improv Classes, and Brand Initiative Showcases. We incorporated the latest in cutting-edge technologies that put participants in the driver's seat of their own learning and agendas.
RESULTS
We demonstrated a "new approach" with the client that has since informed how we design training moving forward. The activities were adapted to suit our client's needs and their budget. Participants were able to discover and analyze content at their own pace, resulting in an engaging and fun experience. Overall, the Expo was an impressive and functional Exploratorium-style experience that far exceeded their "champagne dreams on a beer budget!"

Additional Modules
• Branded Content
• Paperless Meeting App
• Interactive Media